The Darkwood iMask
Four years ago, The Darkwood Mask, my first novel, was published by Wizards of the Coast. Then a couple years later, it went out of print, like many series books.
But just two days ago, the ebook was released, on Amazon and on barnesandnoble.com! It's purchase-able again, yay! Feel free to buy a copy and spread the word...
4½ stars on Amazon can't be wrong, right?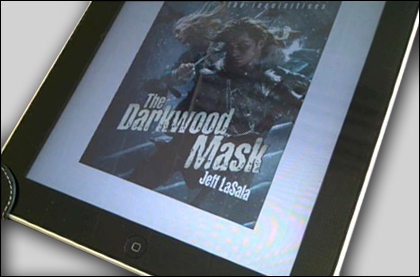 posted on 03.21.2012