Evil Clowns in Eberron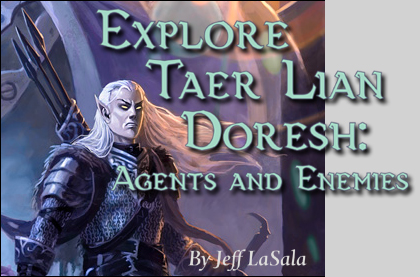 My third Eberron DDI article is available now: "Taer Lian Doresh: Agents & Enemies." The second and third installments of these 'Explore' articles are usually just fleshed out NPCs for heroes to deal with, usually as foes.
There are three illustrations in this article by artist Craig J. Spearing. And boy was I happy with what he came up with. I mean seriously happy. This guy's good. Just another example of how lucky I've been having my writing pared with top-notch illustrators in this industry.
Like part 1 of Taer Lian Doresh—which is a citadel of fey creatures twisted into nightmares by the realm of dreams—I'm particularly happy with this article. I introduced a warforged agent of the Lord of Blades, an agent of the Dreaming Dark (a quori spirit housed in a human vessel), a bloodthirsty eladrin warrior....and harlequin gnomes.
It's those gnomes I'm most proud of. Clownish, prankish, and sinister, offering choice audience members of their sideshow acts a confectionery potion of dubious intent.
As with a lot of the things I write, it was all made better by the creative suggestions of my brother John. Thanks, bro.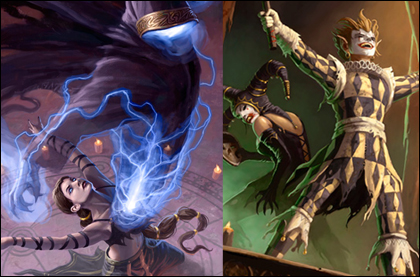 posted on 08.05.2010
Comments