Draw Another Goblet From the Cask of '08
2008 is no more. Partially I'm glad to see it go, and partially I'm not quite ready for '09. But here it is. The year started off wonderfully for me but it ended on a sour note for several reasons. As glad as I am that the pain points are past, I don't regret anything, really. Everything that happened needed to happen to kick me into something else. It wouldn't be the first time.
So here's a few positive and memorable things from my 2008:
I turned 31, and now I'm almost 32. I like my age—I feel more experienced and knowledgeable than most twentysomethings, but I still feel young. I like this wacky 30s bracket.
My wife and I rescued a stray cat, raised her kitten, found the kitten a home, and found the mother cat a shelter (though the mother turned out to have cat leukemia, and that was very sad to hear). It's been many months now, and I kinda miss them. Stupid cats.
Saw my first novel, The Darkwood Mask, published. And that was awesome. A big giant check mark on my List of Things I Wanted To Do In My Life. Oh, and speaking of which, much thanks to Andy Gray for including my book on his Top 10 books of 2008. Andy runs the Beezer Review, wherein he reads, seriously, a ton of novels and reviews each and every one. Props to BeezerMN!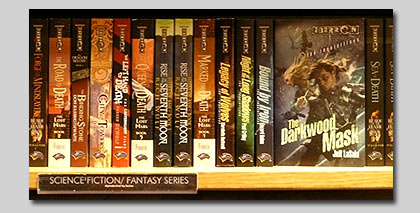 My wife and I went on some fun trips: Pennsylvania's Amish country, Salem, MA, Cape Cod, GenCon, Vermont, etc.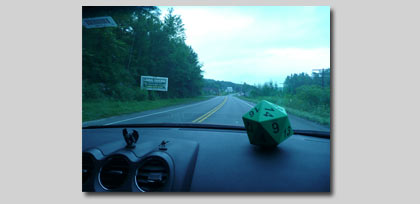 Saw Rush again, live. Always great, that.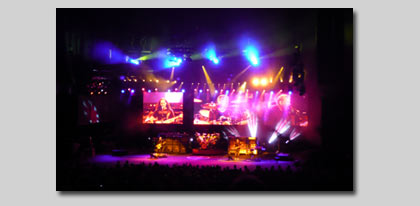 Made some new friends/acquaintances online, like Californian jack-of-all-trades Joe Rixman.
Joined Facebook, at first grudgingly but eventually happily. It's not as big a time-suck as I'd feared it would be, and has proven itself a good way to keep up with friends. It's absolutely no replacement for face-to-face time, or just hanging out with friends, but in today's digital world it serves its purpose just fine. And I like the photo-sharing functionality.
Learned a hell of a lot about the nature of people, organizations, corporations, and the publishing industry. I hope to go forward with a good deal less wool over my eyes.
So...looking forward.
In 2009 I aim to write, if not complete, a new novel of my own. There, I've said that out loud. Err, online. Really, every author of a shared-world book longs to do his or her own thing eventually. Stay tuned on this site (or join my Facebook page) to stay abreast of such literary tidings. I'm not going to bother with new year's resolutions beyond the perpetual and vague desire to do better: increase good health and fitness, be a better husband, and...well, anything else I can think of and find time for.
Have a good year, folks!
posted on 01.02.2009