Delayed Blast Christmas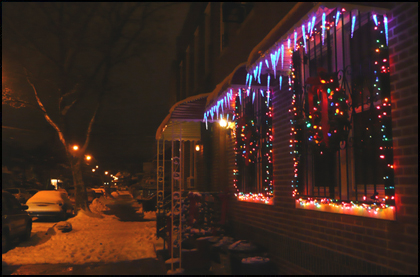 Things have been too crazy at home lately to organize my thoughts about this Christmas season, which I usually have much to say about. So this is a bit late from me. Sadly, I must point those of you who are new to this website to last year's Christmas posts and and their festive discussions. So here are some things to think about:
Alternative Christmas Carols - Including a big mix of 14 unusual holiday songs, which features Skeletor (the first skull-headed person who would have created Christmas presents that explode when you open them, long before Jack Skellington ever came around...). So what sort of music are we talking about? Why, musicians such as Mike Oldfield, Flyleaf, Jars of Clay, me w/ Harry Conick Jr., Joshua Wentz, Danny Elfman, Love Spirals Downward, the H.P. Lovecraft Historical Society, and more! Don't miss "Blitzen the Red-Nosed Reindeer"; he's a lot more interesting than Rudolph, I promise you.
More Excessive Holiday Cheer! - A second round of crazy holiday music you won't hear playing in the malls, including music from the Muppets, Faith and the Muse, Philip Glass, the Medieavel Baebes, Shadow Gallery, and more. You won't want to miss "It's Beginning to Look a Lot Like Fish-Men" or "The Closing of the Year."
Alternatively, you can just subscribe to Downcast, and snag episodes the from (12/12/07 and 12/19/07). Other great stuff on that podcast, too. Just copy this URL into your podcasting software: http://www.sidedown.org/downcast/downcast.xml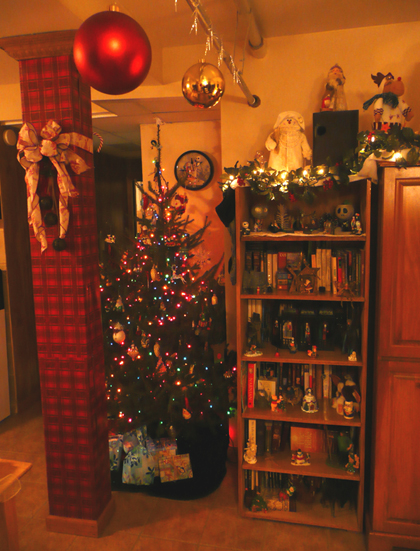 Have a happy and healthy Christmas.
posted on 12.19.2008