Hallowe'en Doth Approach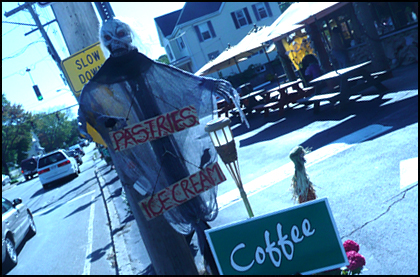 October is proceeding splendidly, all things considered. Despite the dangers posed by this brisk autumn season, and the multitude of multitudinous things going on, fun things abound. At least for me. For example, I went to Salem, MA this last weekend and had a good timme.
If anyone wants to see photos, you should go to Facebook. If you're already on there aren't haven't befriended me, what's taking you so long?
Also...horror webzine Flames Rising has put up my monster for their monster countdown: The Glaring Hunter. Check it out!

Hey! I know him! I know him! He's a great guy.
And how cool, they got Brad McDevitt to illustrate the Hunter. Brad did some work on my Jeff's published adventure, DCC #31: The Transmuter's Last Touch. Neat!
posted on 10.12.2008
Comments