Indiana Jones and the Principality of Caspian X
I've now seen both Indiana Jones and the Kingdom of the Crystal Skull and Prince Caspian. Therefore I can finally continue my life as normal and focus on what needs focusing on the most. Currently that is my WotC book first draft deadline, which is in 1 week and 1 day.
Both movies are excellent, in my opinion. I'm not one to compare movies in the same series (I don't understand how anyone can say, for example, that The Two Towers was better than The Fellowship of the Ring, when the former was completely reliant upon the latter), but I will say that Prince Caspian upped the ante for Narnia. The characterization was much improved and the emotional impact greater. Plus, Reepicheep is awesome. He's like Sir Didymus: small, valiant, and certainly more dangerous.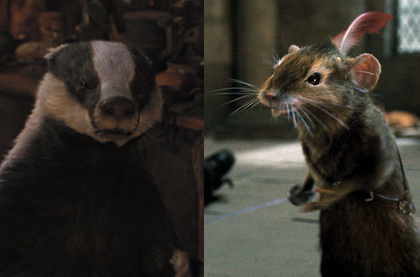 I saw Indy this morning. I loved it. It's exactly what I wanted it to be. And for reasons obvious to some, I have an invested interest in such high action, pulp-style adventure stories. Particularly those based on the old chapter players of yesteryear.
My only criticism of the movie, as I said on another weblog, was the ending. The climax, not the aftermath bit. I feel like I've seen it before, particularly relating to the nature of the discovered beings and the, errr, structural fate of the building in which the climax takes place. Indiana Jones gets to pull some clichés and get away with it (some of which the franchise started anyway), and I even liked the recurring format from the 1st and 3rd films (i.e. racing against a villainous army to a site of archaeological significance, with or without an important artifact in hand), but I felt that climax was particularly clichéd. Even one of the Mummy movies did something similar, and those are inspired by Indy!
Otherwise I really thought The Kingdom of the Crystal Skull was up to par. Maybe not quite the level of the original films, but damned close.
Go see them, if you're able to.
posted on 05.24.2008
Comments