Is this a dagger which I see before me?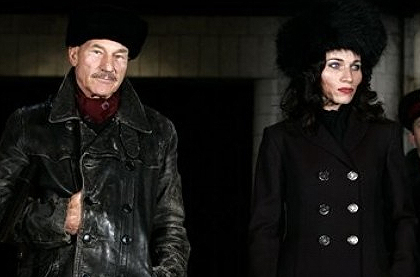 On Wednesday I took Marisa, for her birthday, to see a Broadway production of Macbeth at the Lyceum Theater, starring Captain Jean-Luc Pic....I mean, Patrick Stewart. While I certainly enjoy a good Shakespeare movie, I certainly read more novels than plays so I can't consider myself a drama critic or even a theater enthusiast. But, I know a thing or two about storytelling and I certainly can appreciate a director's take of a dark story like this one.
This Macbeth is on a limited run, and if you have any opportunity to see it, consider it seeing it. It's very good. There, that's my short review. For a longer review, go here!
posted on 05.16.2008
Comments