The Darkwood Party
Don't worry. At some point I'll shut about my book, but it's still very new and various events keep springing up over it. So I'm going to keep it going for a little while longer. So...
My wife is awesome. She threw a second surprise party for me over the weekend, this one with the help of Kate Baldwin and my brother and with a bunch of attendees: both my parents (drove 5 hours from upstate NY), Chris Torgersen, Chris Rumore, Darren Sussman and his wife Ali and their daughter Cindi, and Ruth and Jess of The Five Wits.
Thanks, all of you. For keeping a secret from me (I missed every clue) and for coming all the way down (or up?) to celebrate and to make me feel silly and on the spot.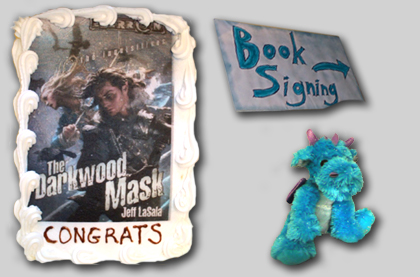 This one involved a lot of confetti (which was still turning up two days later), a book signing (yes, half of the party I was actually sequestered in a room working), a cake with TDM's cover on it (you don't know weird until you've eaten a piece of your book), and a great deal of food.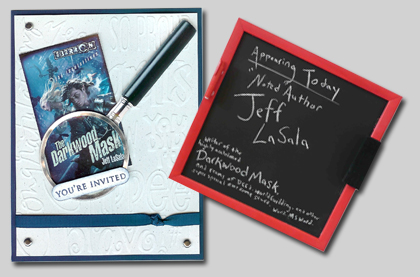 As for the book itself, it's out there. People are reading it now. I can't tell you how awesomely strange it is for me to hear other people referring to Tallis, Soneste, Lord Charoth, or any of the other characters who spent many months only in my head.
Josh Wentz, who I mention in the Acknowledgments, was one of the first to snag a copy on its day of release. As you can see here:
There's already some discussion going on over at the Worlds of DnD book club. Feel free to join in. Just don't read the spoilers!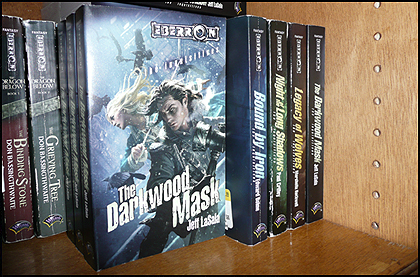 posted on 03.12.2008
Comments