The Darkwood...Tag?
My wife threw me a surprise B-Day (bookday) party yesterday when I got home. Some family and friends and a great deal of food (which includes empanadas, Argentine's best export). And she also gave me a pretty sweet necklace: a sterling silver dog tag with my book cover on it. How unique is that? Evidently all the people at the jewelry shop flipped out over the notion: they seemed to want to think the book was a romance and that the characters on the cover were me and my wife.
We got a good laugh at that.
But dang, this thing looks way better in real life than you can see it here.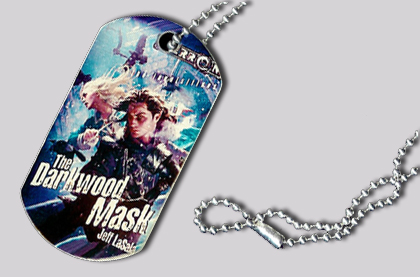 posted on 03.05.2008
Comments