Spiderwick
Last night we saw The Spiderwick Chronicles, which I fully expected to be a visual treat but perhaps not a great deal more. But it's also a pretty great movie, too. It absolutely taps into the same children's fantasy style of movies like Harry Potter (a little bit), A Series of Unfortunate Events, and more recently, A Bridge to Terabithia. But this is a genre I want to encourage, though I'm still worried Hollywood will grow sick of them and stop making them.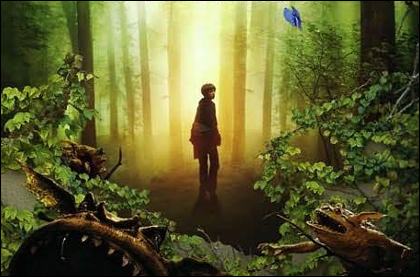 More importantly, I was first drawn to this movie because the books (and hence the movie) is the vision of the artist Tony DiTerlizzi, whose work I was familiar with back when TSR introduced the campaign "world" of Planescape. His vision of the denizens and architecture of the D&D multiverse came first...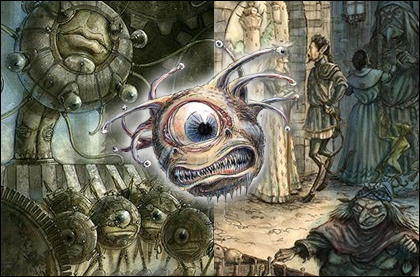 ...But now with the Spiderwick Chronicles he's a sort of alternate Brian Froud. Good stuff! I don't usually appreciate fantasy art that I consider "cartoonish," and DiTerlizzi's art does go that direction, but somehow I just really really like it.
I also enjoyed this movie because it's about faeries, and draws on real faerie folklore (brownies, boggarts, etc.) and I've always enjoyed the capricious nature of the fey world. In fact, my current writing project taps into this more than a little bit.
Anyone else see Spiderwick?
posted on 02.24.2008
Comments