Another Musical Tangent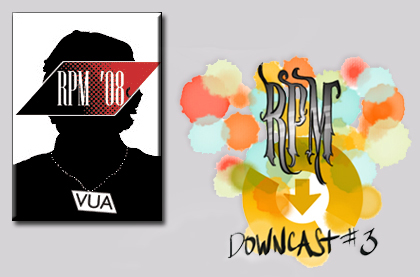 I know lots of artists. And they're all nuts.
For example, the RPM Challenge is a "creative challenge offered yearly to musicians" to write and record an album's worth of music in the month of February. Some of my friends are doing this, as they did last year. For a really cool preview of some of this craziness, check out Downcast episode 87. Thirty minutes of free previews, including a sampler of the Very Us Artists' contribution this year.
And on March 4th, on the release date of The Darkwood Mask, I'll be curating another episode of Downcast myself, specifically showcasing music that inspired or otherwise has some personal connection (to me) to my book.
posted on 02.19.2008
Comments