V-Day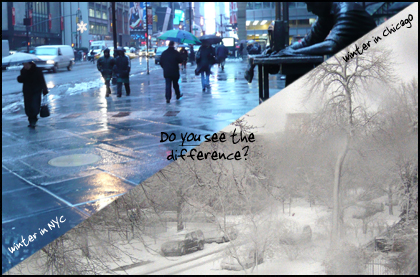 February is a busy month all around. Lots of creative people working on stuff. Writers writing, musicians musicianing, designers designing, painters painting.And I'm no exception, fighting to find time amidst the rat race to work on my writing project——and on a shorter deadline than I've ever had for something this size.
So if you're a creative person, go create or something!
But before you go, you should absolutely watch the first Indiana Jones and the Kingdom of the Crystal Skull trailer. Good things to come!
Oh, and Happy V-Day, if you're into that.
Wait...what did you think I meant?

Given the snow-then-slush-then-rain conditions of Manhattan in the last couple of days, I'm glad that gargoyles don't wear socks. Yeah, not even argyle, which may surprise you.
Though I did have a good laugh at this one suit's expense. Stepped his whole shoe into a big slush puddle. "Watch that first step, sir. It's a dooozy!"
Anyway, call me old fashioned, but winter just isn't what it used to be. That's all I'm sayin'.
posted on 02.12.2008
Comments