Good News First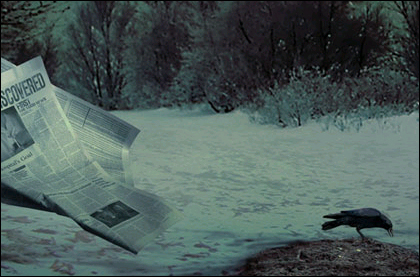 Some would said they never fear a thing / Well I do / And I'm afraid enough for both of us / For me and you / Time, if nothing else, will do it's worst / So do me that favor / And tell me the good news first
So here's mine:
I recently signed a contract to write a second novel with Wizards of the Coast. I'm enormously thrilled to be able to think that, much less to say it. I can't say anything else about at this time, but you can be sure I'll do so here when I'm able.
Rush is going on tour again this year, and in April they'll be releasing a live album from the Snakes & Arrows tour. Which is good news (as much as I'd love another studio album), because I thought their show last year was the best ever. I'm hoping some of the lesser known songs they played will make it to the album.
It's cold outside, true January weather as it should be. The Weather Gargoyle should be pleased.
Oh, I am. Certainly. I even had to grab a hot chocolate from Dunkin' this morning. Which isn't easy to find. I can spot a Starbucks easily, there are nine--NINE!--within spitting range from today's perch. Not so many Dunkin' Donuts® in this city, although they are numerous in New England. Which is just as well. They make you put your own sugar and milk in your coffee in New York, and for some reason they do it better than I do. So I tend to fly outside of the five boroughs when I want Dunkin' Donuts® coffee.
posted on 01.19.2008
Comments