Overnight Winter Crossing on Black Ice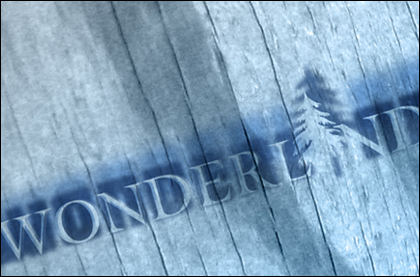 I suspect most people who visit my website aren't necessarily music-loving fans. (They're probably friends of mine or maybe--just maybe--they're fans of fantasy fiction.) But I am (big time), and I like telling people about good music.
Josh Wentz, friendly-neighborhood Webwright and musician, can churn out music like you wouldn't believe. Generally it's atmospheric, sometimes ambient, music and it's almost always excellent accompaniment to writing (hence my compounded interest). And so he's just put up a winter EP (mini-album) called Wonderland over at his INDISTR page and you can buy it for $3 if you're interested. Or even just go stream one of the songs, "Overnight Coach," for free over at Sidedown today! Do it!
Josh makes a harpsichord seem like it belongs to winter. I'd never have thought. But all in all, Wonderland adds a clear and melodic, sometimes mournful, note to the season. I'd really recommend it, and I'm not just saying that because he's one of my oldest friends. Promise.
Also, he's just been interviewed on the INDISTR site. A refreshing perspective. Read it here.
posted on 12.17.2007
Comments