The Snow Dog Cometh
This is seriously one of the best times of the year. While most of my fellow New Yorkers complain about the cold and hide indoors, I relish the need to put on gloves and a scarf. Don't get me wrong, I don't want to be frozen; but it's so much easier to get warm than to cool off.
These images accurately represent my weekend. A trip upstate to upstate New York turned into a side-trip to Vermont, where we were caught in the sudden snowstorm. Our car had some trouble exiting the state, but it was worth it for the scenery alone. And we even snagged a Vermont Christmas tree (a balsam fir, smells awesome) while we were up there and carried it all the way back to New York. The Vermontians thought we'd come all the way up just for the tree.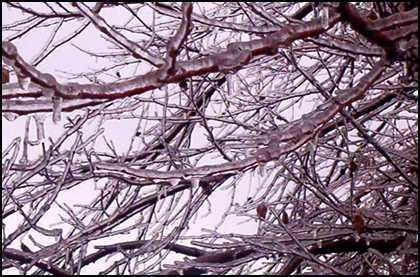 Anyway, this is how winter is done, people. This is what December should be. That's all I have to say about that.
posted on 12.03.2007
Comments