The Adventure...Resumes?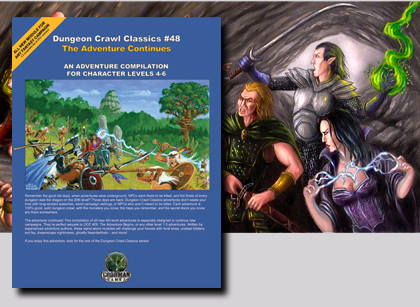 If you're a DM, and you like short and ready-made, bite-sized adventures, then you should check out Goodman Games's The Adventure Continues, which is a follow-up to The Adventure Begins. It's a collection of mid-level adventures, an anthology by a bunch of different writes. Including:
Oh yeah, and...
The Nightmare Closet, by me. Madness. Nightmares. A child's closet and toys gone bad. Yay.
Well, it's warm and humid again. And if you haven't noticed, it's also November-freakin'-13th. Not that anyone can tell, with this temperature. Obviously, fall is on the way out. Such a shame.
posted on 11.12.2007
Comments