Hallowcast Part 2: Unquiet Graves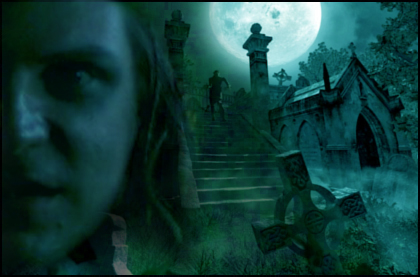 And now for Part 2 of Hallowcast, a collection of Halloween-based or -inspired songs hosted by Sidedown. Stream it here or download the mp3 directly!
When pumpkins attack: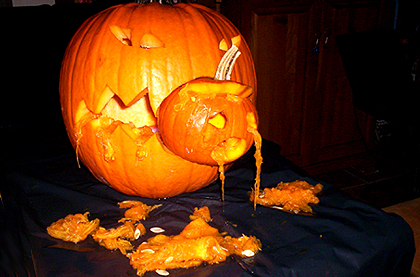 Only two more days of being able to indulge in the trappings of horror without people assuming you're just some weirdo.
Last night: Carved a pumpkin (above).
Tonight: Get together with some friends, eat candy, and run a single-session "housecrawl" Ravenloft game. Survivor horror meets D&D.
Tomorrow: Taking work off, but probably not doing as many festivities as I'd want on actual Halloween Day. There's too much work to do.
So this is my "half-cube" at work right now?: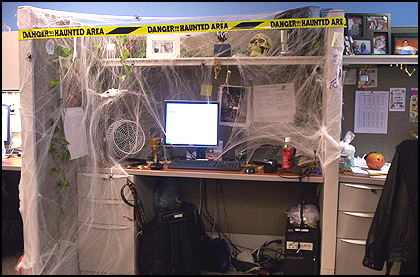 What are you doing for Halloween? Anything at all? Or are most of you dressing up as a stick-in-the-mud?
posted on 10.29.2007
Comments