Ren Faire
So my company, as part of its 10th anniversary, has had three celebratory events. The third was to take place at the Renaissance Faire in Tuxedo, NY (which I've been to a few times before). Ultimately, it was canceled, presumably due to lack of interest among the employees. Disregarding such sticks-in-the-mud, our HR department offered to pay for the tickets of those families still interested in going on their own.
So we did. My wife and I, her parents, her brother Sam, and our nephew Matthew all attended for free. We had fun. It wasn't too hot. I was sadly unable to afford most of the cool stuff (like leather boots, which range from $250-$400, and various weapons and armor), but we still had fun. It was more crowded than previous years.
There's certainly some overlap between the kinds of people who attend a fantasy gaming convention like GenCon and a Ren Faire, but one thing that's different: Ren Faire people are generally more outgoing, and there are raunchier jokes made by the Faire's staff.
Here are some pictures.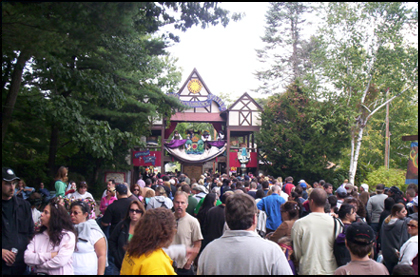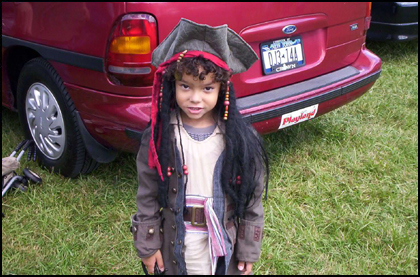 Our nephew Matthew as Captain Jack Sparrow. Everyone loved him, but his mother has gotten it into his head that only girls have long hair and so he shunned the hat-and-hair quite a bit. I am to correct this blasphemy during these formative years.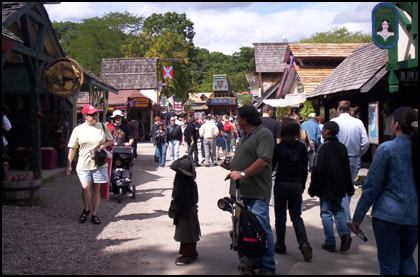 posted on 09.17.2007
Comments