LOTRO
Tolkien, like C.S. Lewis, is one of my greatest idols, but I'm pretty sure he wouldn't be crazy about the idea of Middle-Earth becoming a Massively Multiplayer Online Role-Playing Game (MMORPG) that allows Elves, Dwarves, and Hobbits to run around the realm with names like Sexycupid and Pimptastic.
But, my recent introduction to LOTRO has me hoping some small part of him would be okay with the idea that thousands of people would be able to revisit Middle-Earth in a way that he could never have allowed them. Moreover, to do so with friends in fellowships of their own. Silly as its players are, so far I've found that the designers of the game seem to care a whole lot and have been true to Tolkien's world within the limits of their license (they have license to use The Hobbit and the trilogy but curiously, and sadly, not The Silmarillion) and the needs of an MMORPG.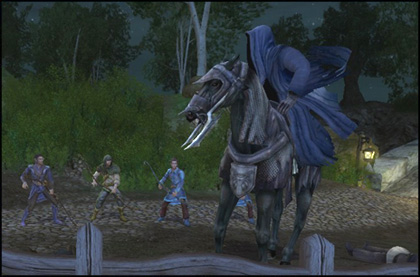 And my character? A Wood Elf hunter from Mirkwood named Ashlock. (On the Nimrodel server.)
Mostly I'll be experiencing this game along with my friend, and MMORPG expert, Richie Procopio. (He was never able to suck me into World of Warcraft; it just doesn't appeal to me.) Which is another thing such games are great for: gaming remotely. Neither the circumstances of Richie's life nor mine allow for getting together to enjoy our mutual hobby (fantasy gaming), but games like this make circumstances slightly better. For a few hours a week, anyway. I don't have the time to devote every day to this game.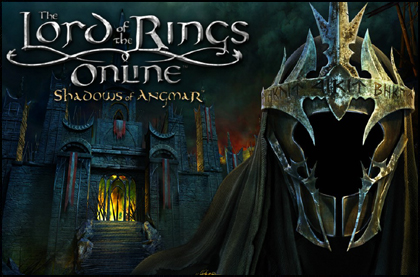 posted on 09.04.2007
Comments