Citadels
I've wanted to post about this for a long time, but I wanted to wait until the final cover art was publicized. This is Neversfall, Ed Gentry's first book. Set in the Forgotten Realms, it kicks off the series of stand-along novels simply called The Citadels.
I couldn't tell you much more about the book. But Ed's a no-nonsense writer, so I'm looking forward to a gritty, intense read!
I'll probably say more when it's about to come out, in November. But you can pre-order it today!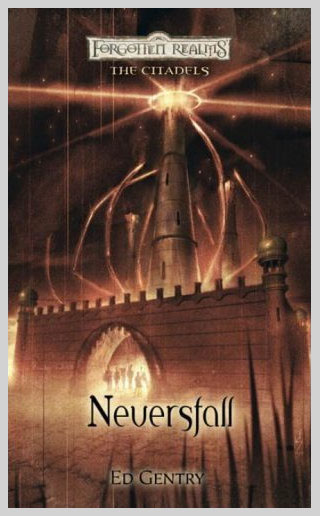 posted on 07.15.2007
Comments