Music You Should Listen To, Part I: Bugs Will Take Over the World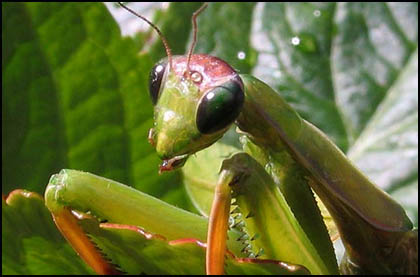 I'm sure I'll talk a lot about books and writing on this website, but also a considerable amount about music. Musical layman that I am.
There was something called the RPM Challenge that invited amateur and professional musicians alike back in March to "record an album in 28 days, just because you can." The goal: write and record 10 songs or 35 minutes worth of music. Some people I know did this, and one of them was my brother, John. Being a perfectionist and punctilious procrastinator who is often outpaced by music-composing glaciers, this was a good exercise for him: write music and write it fast. (And it has also given way to another upcoming project of his which I'll talk about another day.)
Music is strange. And one's taste in it (or indeed, one's degree of interest in it at all) varies more from the next guy's than one's fingerprints. At least fingerprints are always curvy and layered no matter who they're on. Not so people's opinions on what bands are any good.
Still, if you've got a sense of humor or even just some respect for music as an art, you might want to check out some of my brother's music. The songs can be played in low-fi on his VIRB site. But you can actually buy individual songs for $ each (or $6 for all of them) at his INDISTR site. I actually even did some singing, if you want to call it that, on three of his songs (and helped with the lyrics on some). But most of the singing and all the music is the product of John E. LaSala Jr.
I can especially highly recommend the following, if you're not game to spend a few bucks on some guy's brother's music:
"On Your Left (You'll Notice Bugs Taking Over the World") - If you think you can handle it. I dare you.
"The Somnivagant" - A really catchy song.
"His Name Is Bandit!" - A song about a loveable and goofy dog who recently turned 10. Happy birthday, MacGoocher.
If you check any of this out, I'd love to hear your thoughts. Even if you hate it! My brother has a +5 natural armor bonus from his skin alone.
posted on 04.24.2007
Comments