America in Miniature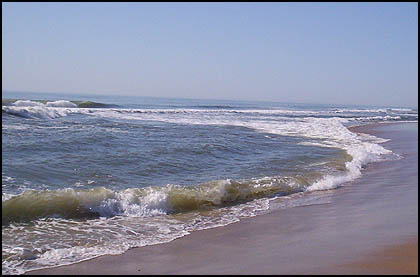 I am not a beach person, as surely as I do not possess that sports gene٭ that most guys inherit across the universe. But when I went to Maryland this last weekend we had a brief but enjoyable time visiting an Atlantic beach without the need to vie for space, ignore legions of strutting kids, or burn in the heat of summer.
I tend to visit places off season. Usually by accident. And generally this creates an eerie sense of abandonment in places otherwise teaming with people. I like the feeling, though. Of course, whenever you visit a town or city largely empty of people it immediately makes me think that these places would make great locations for zombie movies. That's how I think.
٭ I am speaking, of course, of the gene that engenders a strong interest in team sports, following said team sports, and gathering in large numbers with others who follow said team sports.
posted on 04.22.2007
Comments