Gaming Roots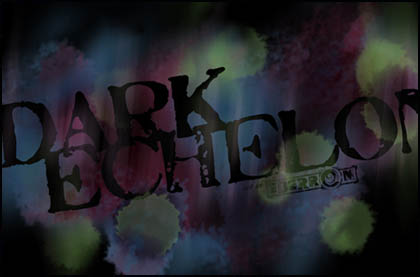 I very fondly recall a text-based adventure game, evidentally actually called "Adventure" that my grandmother had on her DOS-based IBM years ago.
It was mostly cave exploration, involved an angry dwarf who "throws a knife at you" and a bridge-guarding toll troll, and introduced dungeon-like words like "fissure" into my vocabulary. It was amazingly fun to play, hard as hell to beat (I never did finish it), and moreover fueled my imagination. No frills, bells, or whistles to it. Just white text against the pseudo-black background of one of those old 80s computers. Even though I can only remember it in fragments, I loved adventures like that.
Flash forward a decade or two and here I am doing something similar, but it's even more fun. I've just begun a play-by-post game of D&D in the world of Eberron (I'm calling the campaign itself Dark Echelon) and recruited a handful of friends who I never expected to be able to game with. It's only been going for six days now and yet it's in full swing. A good bit of distraction and escapism. All with just some text (okay, and occasional Photoshopped images) against a black background. Thanks to Josh, Ed, Lara, Darren, Jeremy, and Paul for already making it enjoyable! My list of potential players was a bit bigger, of course, but not everyone has the time or inclination to get involved in something like this. I expect players may come and go over time, but it's just too soon to be sure of anything.
If anyone else would care to be a spectator (although I'm not sure how fun it is to follow a game you're not actually in), you can do so here. If you have some interest in joining, let me know. I don't want to have too many players in the game at one time, but if slots ever open up, I'll keep your name.
Of course one of the most amusing aspects of this game, for me, is the fact that I got Josh--Josh Wentz, folks!--to actually play Dungeons & Dragons. Hahah! I win!
posted on 04.16.2007
Comments