Bound By Long Shadows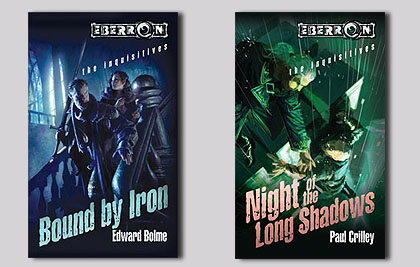 I've seen the cover art for the three Inquisitives novels that precede mine. They're amazing. I have to assume my book will feature the same artists work. Michael Komarck. Some of the best I've seen.
The cover seen here of Paul Crilley's Night of the Long Shadows is only a mock-up. In any case, sample chapters are now available for these first two books. Check 'em out!
posted on 03.29.2007
Comments