March 28
Today is my big brother's birthday, who was ushered into this world 2 years and 10 months before I was. I would like to extend my appreciation for his preposterous existence on this planet, despite his discommodious shenanigans, with the following haiku:
John is my brother
He once put gum in my hair
Why do I like him?

Happy Birthday, Big Brother!
The Writing page has been added over there on the left. Someday soon images will accompany its content.
Note: Although it is John's Birthday, it is most certainly not John's Birthday (Observed).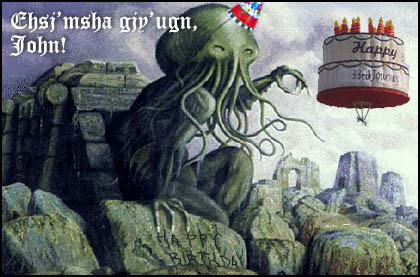 posted on 03.28.2007
Comments