Vorsprung durch Technik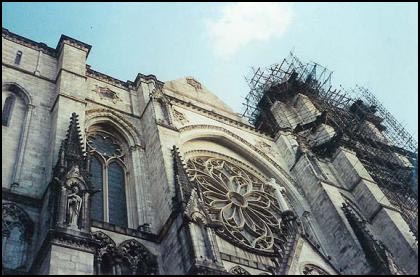 Welcome to the revamped incarnation of Ashlock.org! For the last few years, this website has done little more than the house some files and D&D game information——pretty boring and not very useful for most visitors. I've wanted it to become much more than that for a long time, and at last it is.
Ashlock.org has been reanimated mostly by the hand of Josh Wentz, an old friend, graphic designer, webwright, musician, and uncontested Lord of Sidedown. He designed this website's whole new look. And, I understand that a man named Pete Akins had a thing or two (or ten) to do with it. Thanks go to both of them.
So...what will Ashlock.org be?
A place where I can post news, muse virtually, promote my own projects and my friends' projects, and generally serve as a nexus of online communication. Yeah, it's my website so it's definitely biased, but in time I hope to keep expanding this thing beyond me. My vision for it is very loose at the present time. Things you can be assured of:
Rush will be quoted. (Deal with it.)
Opinions will be given. (And countered.)
Weekly (and sometimes daily) images will appear up top.
Fun will be had. (Here's hoping!)
I will not take this website too seriously. Sure, it will serve as a variant weblog, but it's presently for fun and reference. The best things in this world are humorous.
I hope to put up articles, link lots of stuff, and enjoy a Web presence I've never had before. Previously, Ashland was my weblog; beyond that, I existed online only by posting on message boards and commenting on other weblogs.
So. Welcome, and thanks for coming! I hope you'll stay a while. Refreshments will be served over there against the wall.
By the Way:
If you hover your cursor over any image within these posts (including the weekly pics up top), you'll get the caption that goes with it. Mouseovers rule.
Soon you'll be able to post comments here, but until that function is enabled, please feel free to leave feedback over at my old weblog!
Not every button you see is working just yet, nor is every button visible yet. There'll be a panel of options on the left soon.
posted on 03.09.2007
Comments