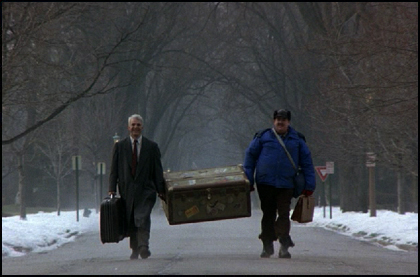 First off, you should totally click Play here, or just download the thing:
It's a medley of songs and sound clips from the movie. (And thanks go to Joe Rixman for getting me the music in the first place.)
I'm reposting these images and this music from older posts on this otherwise dormant website...because it's Thanksgiving time, and this stuff is funny, and awesome. There are a lot of things I wish I had right now, but at the absolute minimum, I've got so much to be thankful for. Not the least of which is wonderful friends and family. I've got nothing to complain about.
And with that said...
As you already know if you know anything, Planes, Trains and Automobiles is arguably the best comedy ever and you should be watching it right now. Certainly it's John Hughes's finest. And I say that despite the awesomeness of Jeffrey Jones's portrayal of Ed Rooney in Ferris Bueller's Day Off.
Planes is the heart-warming, side-splitting story of an uptight businessman (Steve Martin) trying against the odds to get home to his family in Chicago in time for Thanksgiving. And in the bustle, his fate is entangled with an irrepressible traveling salesman (John Candy). Steve Martin's always amusing and the immortal John Candy has a slew of hilarious movies, but in Planes the combo of the two is without equal.
Will you ever find a movie more suitable for Thanksgiving? Let's just say you'd have better luck selling dental floss at a Willie Nelson concert.
Have a happy Thanksgiving!
And also, have this image: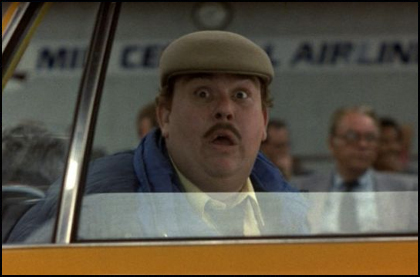 posted on 11.20.2012