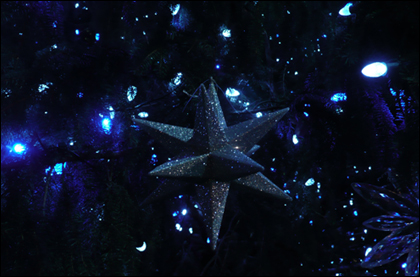 And here is the third installment of the Hollycast series of Sidedown's Downcast.
Within this hour of free holiday, Christmas, and winter music, you'll hear:
Ukrainians singing a carol of bells.
Bono listening to a fairy story.
Sting fleeing storms at sea and begging for soul cakes on Christmas.
A goth band strumming mandolins for the magi.
Irish chieftains singing about the king of all birds.
Enya riding trains amid winter rains.
Annie Lenox interrupting Jars of Clay.
Norville being reprised.
Tori Amos mashing together two traditional carols with breathy grace.
Anne Wilson finding beauty and sadness at Christmas.
The Crash Test Dummies calling upon Gitchi Manitou.
Alex Lifeson breaking away from the Holy Triumvirate, if only briefly, to pa rum pum pum pum.
And more. Merry Christmas!
posted on 12.19.2010