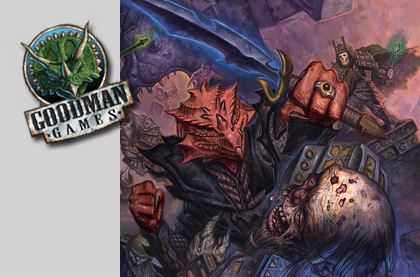 Well, it looks like Joseph Goodman let the dragoncat out of the bag. He's announced this, wherein Harley Stroh, Aeryn Rudel, and I put together a book that details our take on the new 4th Edition race of dragonborn. Even my brother John had a hand in some of it. More about that another day when more is revealed.
At first, the dragonborn seemed a little silly. From The Player's Handbook:

But the truth is, they're actually pretty cool. And I had a lot of fun developing three of the dragonborn clans detailed in the book. The material is fairly setting-neutral but with a leaning towards their placement on the world of Áereth (the default setting for the Dungeon Crawl Classics).
So there we are. The book should be out....errr....soon?
And it's also come to my attention that they've also just announced the book In Search of Adventure, a collection of 1st-level 4E adventures, some of which were written by Mike Ferguson and Ruth Lampi. Awesome, guys. And damn, that's some slick cover art!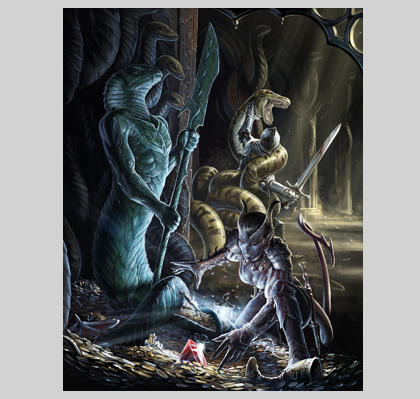 posted on 09.22.2008