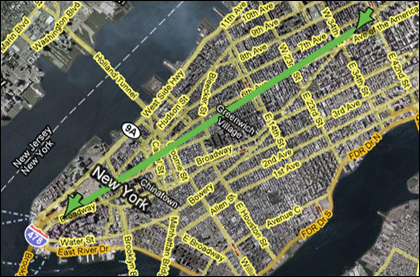 April was a slow posting month, and May might be as well. This is for several reasons, some of which are noted below. But I'll sum up what's going on:
I have a major June 1st deadline that is fast approaching, and I happen to be behind in my mental...shall we call it schedule? This means I'm pretty stressed, and all things that aren't related to this project, my job, or my family have gotten the cold shoulder. Well, my version of it, anyway. I'm still doing what I love, but I've really learned with this book just how much work writing can be. It's still satisfying, creatively challenging, but not always fun one moment to the next. I was spoiled by the writing schedule I had with The Darkwood Mask.
My day job has been frantic, between our office move from Midtown to Lower Manhattan (depicted above) and some heavy process changes that aren't worth talking about on a website like this.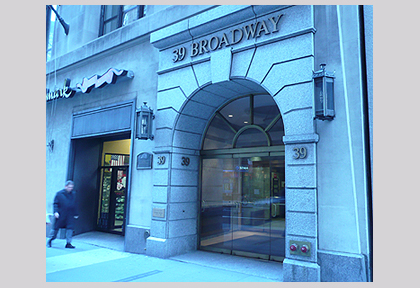 Marisa and I have been taking care of a stray cat and her newborn kitten. They're street cats but extremely friendly, and we still don't know what to do with them. We can't keep them for a few reasons, but neither can we just neglect them. We're suckers, and the mother cat knows it. Stupid cat. I'm a dog person, but friendly cats win me overódamn them. This is the third stray we've cared for, and the first whose promiscuity has led to the creation of yet another, but so far we haven't found a home for mother and child. The last two we were able to find a "no-kill" shelter.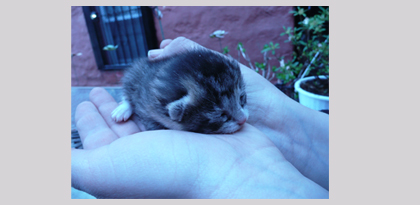 Anyone want a very young cat and a kitten?
posted on 04.27.2008