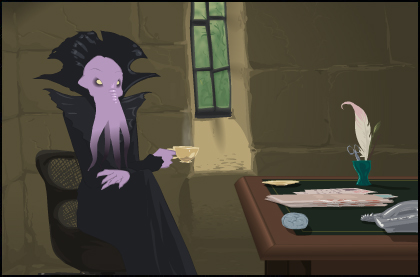 This is, like, the best thing ever. Mind flayers, troglodytes, trolls, and gelatinous cubes...
Today is April Fool's Day, and while none of my vague ideas for today came to fruition, at least Wizards of the Coast had some fun ideas. And so did Blizzard, the company behind World of Warcraft.
Also, today is the deadline for The Darkwood Mask contest. If you read the book, why not give it a go? You don't need all the answers, just as many as you can get. Trust me, not much competition out there...
posted on 03.31.2008